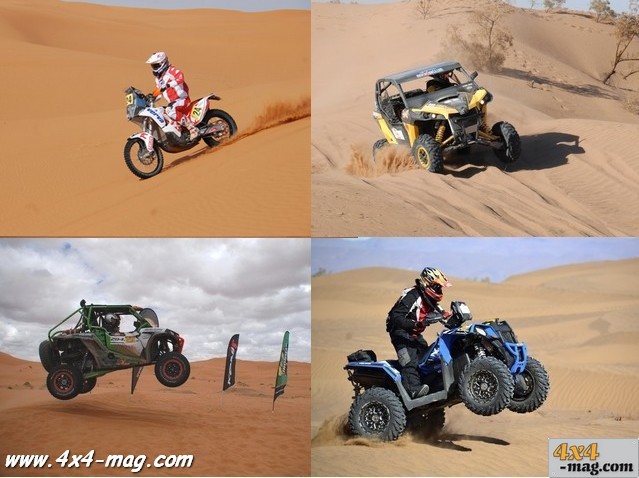 Ride on Marocco Edition Spéciale du 14 au 20 novembre 2023 Attention reporté en 2024
Gibraltar Race du 22 au 29 avril 2023
It's real, Gibraltar Race goes to Africa!
After having seen and dreamed it across the strait every time from the finish line of Europa Point in Gibraltar, here is the first edition of Gibraltar Race outside Europe and precisely in Morocco.
2200 km - 6 stages
8 nights (from 22/04 to 29/04 2023 included) in half board.
Luggage transport during the event, medical assistance and vehicle recovery along the entire route.
Possibility to leave your vehicle at the departure and arrival hotel.
Regarding the solutions to get to and from Fes,
Two ways to make the history
Race
Climb the ranking of the Adventure Challenge event most famous in Europe by exploring new horizons in a challenge made up of navigation and regularity.
The fastest pilot will not win, but the most skilled in knowing how to manage himself in the desert!
Raid
Live the incredible experience of crossing Morocco on road and off-road routes following a gpx track with your navigation device. All this by sharing the atmosphere and the bivouacs with the pilots in the race.
Meeting in Fes at the hotel: 22 April 2023
Administrative and technical checks: 23 April 2023
Fes - Midelt: 24 April 2023 – 1st stage
Midelt - Erfoud: 25 April 2023 - 2nd stage
Erfoud - Zagora: 26 April 2023 – 3rd stage. Night in tented camp
Zagora - Zagora: 27 April 2023 – 4th stage
Zagora - Errachidia: 28 April 2023 – 5th stage
Errachidia - Fes: 29 April 2023 – 6th stage
https://www.facebook.com/gibraltarrace
https://www.gibraltarrace.com/gibraltar-race-morocco-edition/
Moto Raid Experience s.r.l.
corso Piemonte 30,
Saluzzo (CN)
Italy
info@motoraidexperience.com
T: +39 324 5445344
Press Office
press@motoraidexperience.com